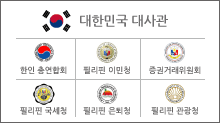 Sub Page View
Today Page View
:

1,602

Yesterday View
:

1,832

30 Days View
:

63,100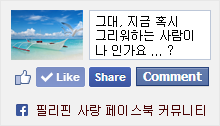 자동 광고를 하시면

필고장터, 페이스북, 카카오톡 플러스친구 홈페이지, 네이버카페, 네이버블로그, 다음블로그, 구글블로그, 트위터, 티스토리, 소너브(필리핀커뮤니티)

등에 광고가 자동으로 등록됩니다.
보다 많은 사람들이 필고 광고를 볼 수 있도록 하기 위한 것으로, 포털/소셜 100% 등록된다고 보장하지는 않습니다.
사진과 글을 함께 올리시길 권장합니다. 참고로 사진은 필고에 직접 올리시는 것이 좋습니다.
세부에서 불법 온라인도박 운영으로 한국인 4명 체포
필속보맨
쪽지전송
Views :
388
2022-08-06 10:17
광고 자동 등록 1275363097
세부에서 불법 온라인 게임을 운영하다 체포된 4명의 한국인은 강태원(42세, 광주), 정호원(41세), 김대현(36세), 박지성(40세)와 같습니다.
뉴스 일부 발췌:
AT LEAST four South Korean nationals allegedly operating an illegal Pogo (Philippine Offshore Gaming Operation) and other scams were apprehended in their condominium unit in Barangay Lahug, Cebu City on Friday morning, Aug. 5, 2022.
Operatives of the Criminal Investigation and Detection Group (CIDG) Lapu-Lapu City Field Unit, along with the CIDG 7, arrested the four individuals after a legal search at their condo unit yielded several equipment used for illegal Pogo and dating sites.
The search warrant was issued by Judge Ramon Daomilas of Cebu City Regional Trial Court Branch 11.
Arrested by the CIDG personnel are Kang Tae-wong , 42, of Gwangju, South Korea, who is the subject of the search warrant; and his colleagues Jung Ho-won, 41; Kim Dae-hyeon, 36; and Park Ji-sung, 40.
Seized from them were 18 computer sets, 11 cellular phones, nine one time password generators or OTPG, seven Wi-Fi routers, 120 subscriber identity module or SIM cards allegedly used in the scamming activity, 30 universal serial bus or USB flash drives and other electronic devices.
이하 생략 ...
원문:
www.sunstar.com.ph/article/1936953/cebu/local-news/4-korean-pogo-operators-nabbed-in-cebu-city-raid

본 글을 신고하시겠습니까?
@알림 : 코멘트를 작성하시려면 로그인을 하십시오.